Trippa alla romana
An ancient recipe of popular cuisine, with the scent of mint and pecorino. Today it has become a noble dish, one of the most famous of Roman gastronomy.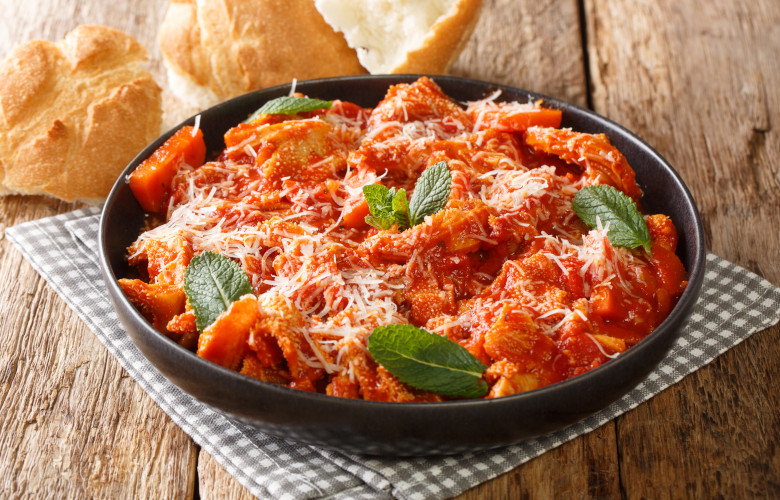 Ingredients
4 servings
800 g tripe
1 onion
1 celery stick
1 carrot
400 g tomatoes
80 g Pecorino cheese
mint to taste
1/2 glass white wine
extra-virgin olive oil
chilli pepper and salt.
Directions
Wash the tripe well and slice into thin strips. If you wish you can boil it in water for around ten minutes.

In the meantime, slice the onion, carrot and celery and fry together. Drain the tripe and add to the vegetables when the onion starts to brown. Now pour over the half-glass of wine and leave to cook for around 5 minutes.

When the wine starts to dry, add the chopped tomatoes, put a lid on the pan and leave to cook for 40 minutes.

In the meantime chop the mint and grate the chilli pepper.

A few minutes before the end, add these along with the salt and pepper, the Pecorino cheese and a dash of olive oil.