Trippa alla milanese (busecca)
A historical preparation with humble peasant origins. One of the most representative winter dishes of the Milanese and Lombard gastronomic tradition.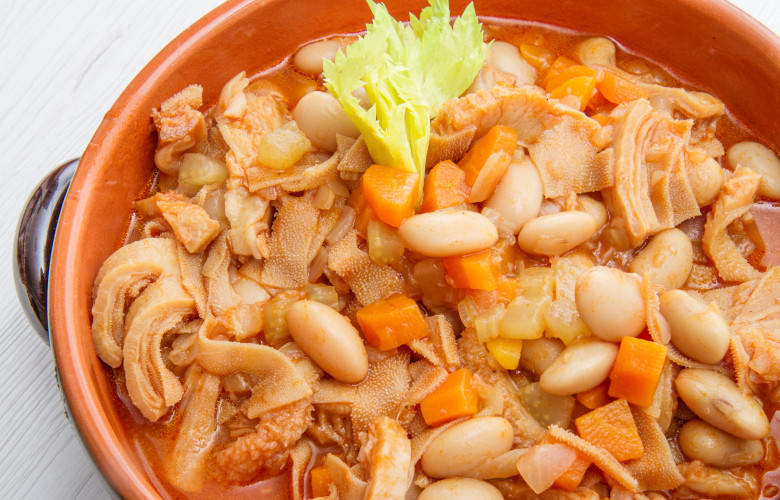 Ingredients
4 servings
500 g tripe
30 g butter
1 carrot
1 onion
1 celery stick
1 stock cube
100 g bacon
3 spoons tomato paste
200 g white Spanish beans
4 sage leaves
pepper and salt.
Directions
Chop and fry the onion, carrot and celery with the butter, diced bacon and sage leaves.

Finely cut the tripe and add it to the pan, allow it to dry out and add the tomato paste, stock cube, pepper and a little hot water to allow it to cook.

Cook over a moderate heat for about an hour, then add the cooked, drained beans.

Cook for another 15-20 minutes, mixing continuously, until the "busecca" has reached a dense consistency.