Trippa alla fiorentina
A simple and tasty dish of the Tuscan tradition. It's also one of the most popular ways to cook tripe.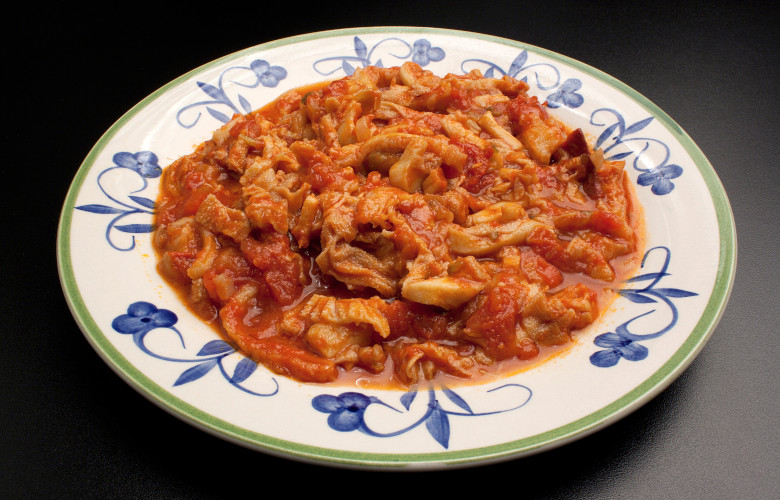 Ingredients
4 servings
1 kg book tripe
6 spoons of olive oil
30 g butter
1 celery stick
1 carrot and 1 medium sized onion, sliced finely
1 clove of garlic
1 bay leaf
plenty of chopped basil
1/2 glass of dry white wine
300 g tinned tomatoes
hot stock
salt and pepper
plenty of grated Parmigiano Reggiano cheese
Directions
Thinly slice the tripe, wash and drain.

In a terracotta casserole dish, fry the sliced vegetables, garlic and bay leaf in the oil and butter.

Mix in the tripe, allow to dry out, remove the garlic, add the wine and leave to evaporate.

Add the tomatoes, salt and pepper.

Allow to cook, adding the stock from time to time and mixing often.

Add the basil, mix and serve the tripe with plenty of grated cheese.